Project Completions Software - The best tool to track and manage your projects.
Alright, so right off the hop, hopefully we haven't lost you. A Project Completions software? A software for… completing projects? Is that all a completions software is? Well, maybe this is the best place to start; clearly understanding what a completions software is. Ultimately, a completions software can be broken down into this: It is a tool to keep all of your project data organized and accessible, so that your project progress is accurate, expected and profitable.
What does a Project Completions Software do ?
So what can a software do to help you accomplish this? Well, one thing we'll tell you right away is that regardless of your approach to sourcing out a tool, you'll learn that completion software providers, project management suppliers, or any online organization tool will all provide you with the same general outline on product features, with their own little twist on the descriptions. 
We've done some work to help save you some time, and we've captured the key benefits to most completion or project management software. Generally speaking, the main components of any system will focus around Planning, Forecasting and Reporting. Any reputable resource or tool will be based around pro-actively pre-planning your project using established data, and inputting that data into a system that allows you to forecast the remaining schedule by means of accurate, real-time reporting.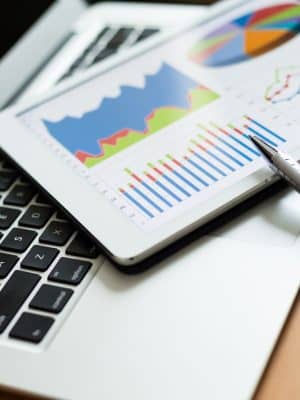 How can a Completions Software help your company ?
Alright, so now that we've established a general idea of what a completions software is, let's take the next step; Why Use a Project Completions Software?
Here's a great example that we continually see in industries ranging from commissioning to manufacturing and everything in between. 
Without the use of a completion software, quality check sheets are usually printed on paper and provided to a field tech or laborer who are sent to the floor in the field where they manually fill in their checks. They return their checks to a database administrator who will scan, uploaded, and update the project management system.  At that point, the true project status is finally known. 
But wait… how long does that process actually take? From the time the checks are completed to the time the system is updated, it could be hours. Or really, it could be days. 
But with a truly digital system, the updates are instantaneous. As soon as that check is done, anyone with access to the completions system will see the updated progress, as well as any peripheral details, such as deficiencies that need to be actioned or special notes on performed tasks. Not to mention, those accumulated paper check sheets… they need to be sorted, filed and stored. And in this day and age, anything not digital is going to cost you money! 
Find out how SoftChecks, Arbiter's digital check sheets allow for real-time project status.
Another point to add here; the work being done by sub-trades or contractors will also be updated in a Completions software. So not being able to progress your project because you do not know the status of a contractor's job will be a thing of the past.
Arbiter's scalable Completions Software for your company
So we've captured some examples on why a completions software might be worth the investment. But do you and your project team really need a Completions software? 
Well, we suppose that depends on how you self-assess your projects. Obviously projects come in varying levels of size or complexity, so determining what tool to use to help you meet your targets will probably need to come from within. 
But what we have found is that regardless of size or complexity, a project can ALWAYS benefit from proper planning, scheduling, and execution. Arbiter Completions & Controls offers these benefits, is scalable to accommodate any project size, is easy to use and has proven it's efficiency over the last 10 years. 
Book a discovery call today to learn more about Arbiter Completions & Controls, and see why companies like yours are using our product to take their company to the next level
About Arbiter
Arbiter Completions & Controls is a project completions software, that enables customers to efficiently execute projects of any size, helping the project to stay on track, prevent project overruns, and ensure that you retain the profit that you anticipated. Arbiter will help your company document your project processes, chart your process flow, and build check sheets for each activity in the process. As your project progresses, project check sheets are updated in real-time, which allow for project status transparency on all levels, and real time reporting to help you make the decisions needed to keep your project on track. By implementing Arbiter, your company will undergo the process of standardizing your process flows, eliminating redundancy and waste in your project process, and ensuring your processes are streamlined, resulting in increased quality of your end product.
Book a discovery call today to learn more about Arbiter Completions & Controls, and see why companies like yours are using our
product to take their company to the next level.