5 Reasons why your projects should be Paperless!​
"Save the environment, go paperless" this or similar phrases can be found everywhere over the internet and on the TV. We all heard it multiple times and there is not a single person who isn't aware of that. And while it is enough of reason to reduce your use of paper in your everyday life, it is a different story for the use of paper within companies. This is not because companies don't care about our planet, but more so that changing a proven process can only work if the process is also improved.
So, we decided to find out how switching from a paper-based system to a digital system can improve your company? With the help of case studies, articles and some more research we came up with 5 Reasons why your projects should be paperless.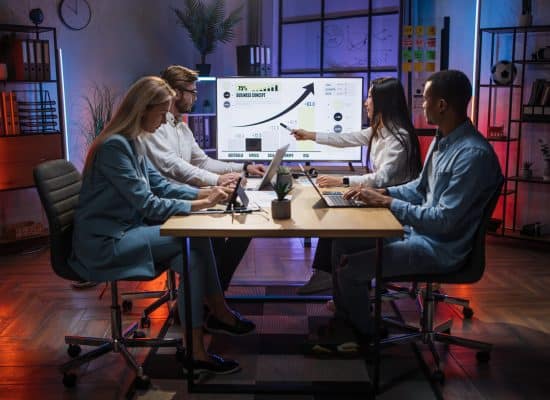 1. Going paperless improves your company's efficiency
Digital documents are much easier to access and share from everywhere in the world. Collaborating with people in different aeas or pulling up documents while at a meeting is fast and easy when you use a digital system. Digital documents are also incredibly convenient because they allow you to obtain electronic signatures quickly. With the help of a project completions software the digital files are used to create custom efficiency reports.
2. Eases Transfer of Information
A Project Completions software offers a straightforward process for saving documents. The software easily compiles digital documents using scanners, mobile capture using a camera on a phone or tablet or importing any file type (.docx, .pdf, image files). 
A study by Gartner shows, that the typical office worker makes 61 trips per week 
to the fax machine, printer, and copier, a number that is greatly reduced, when using a project completions Software.
But not only that, a Project Completions software gives you the same powerful search abilities that you have when using Google. This means employees can find files at the click of a button, much faster than the laborious, manual process of searching for a specific file in a buried folder. Employees can use this extra time on revenue-generating projects.
A digital system, like a project completions software, has advanced security capabilities that can tackle these challenges. System administrators can set-up granular access levels, which assign permissions at the document level (e.g., permissions for single documents), user level (e.g., job function), or system level (e.g., data within a system).
And the security benefits of a paperless workplace are more than just access rights. By using a project completions software, organizations can use electronic signatures, redact confidential information, create audit trails and much more.
4. Getting the most out of your dark data by using a project completions software
Dark data is data acquired through various computer network operations but not used in any manner to derive insights or for decision making. This refers to data stored in digital silos or stored in a paper archive. So even going digital, by scanning your documents and save the created files in a digital folder, will end up creating dark data. Gartner found out, that an average of 4 weeks is lost each year waiting on misfiled, mislabeled, untracked or lost documents.
Typically, companies generate tremendous amounts of data throughout the process of exploration, development, and production. Multiple business units and numerous teams working throughout the project lifecycle are creating and leveraging data in isolation. The result is a manual effort driven process to find and understand data. And with the complexity of operations, even small errors and inefficiencies cost millions of dollars and cause months of delays.
Moreover, industrial construction professionals in charge of managing complex project lifecycles are often forced to use different software to manage project stages – engineering, procurement, manufacturing & fabrication, planning, cost control, construction, installation, and commissioning.
A project completions software unites these phases as an integrated process, pulling data on real-time activities directly between the phases. This gives complete control and visibility, enabling control over time, resources, cost, and risk.
5. Going paperless saves space
A lot of physical space is required to store paper files. Sometimes, organisations create enough paperwork to create the need for off-site storage. Keeping documents costs extra money. And not only that, the paperless project found out, that every 12 filing cabinets require an additional employee to maintain it.
When you transfer to a digital system, you can save floor space as well as financial resources. Freed up space could provide room for another employee, new business equipment or downsizing of your real estate footprint.
Arbiter Completions & Controls – Your paperless Project Completions Software
Arbiter Completions & Controls is a project completions software that has all the benefits of going paperless while also integrating all phases of a project, whether it be in the field or in a facility, into a comprehensive, easy to use management solution.
With SoftChecks, Arbiter's fully mobile and offline capable check sheets, there is no need for paper documents regardless of your location. Arbiter also allows for document upload, to make your project specific documents available where they are needed.
Your company wants to use excel spreadsheets? Arbiter has you covered with its excel sheet upload, that automatically creates and stores data where it is needed.
Developed for the commissioning, manufacturing and electrical engineering industries, Arbiter provides the tools your team needs to populate and report on true project progress, track and report instantaneously on deficiencies, and to help you mitigate cost and risk management.
Book a discovery call with one of our experts, to find out how Arbiter can help your company to transition from a paper-based to a truly digital process.